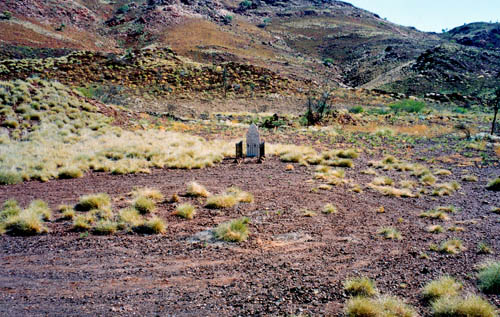 Yvonne and Kevin Coate have collected many images of lonely graves and other burial sites over a sustained period from the 1980's; they have provided the Western Australian Genealogical Society (WAGS) with many hundreds images from their collection for inclusion here.
Other people have contributed to the Coate collection and are mentioned in the Contributors page, as well as in the image narration.
Some images appear more than once on this website, e.g. where an image has more than one surname, the image will appear under each surname; some images are used for illustrative purposes; some images may appear under a surname as well as under a different category such as a Mine or Station, and will consequently appear more than once.
If you have images that you would like to share alongside those that have been donated here, please send your details, and the images to: This email address is being protected from spambots. You need JavaScript enabled to view it.
We will respond as soon as possible. When an image is used, attribution will be shown in the image content narrative.
When providing an image for inclusion here, please provide as much information as possible about the grave site or burial place, including the latitude and longitude where known. Please also include the date (month & year), and the name of the person who took the photo. Ideally images should be a maximum of 96 dpi, 500 pixels wide, and be in jpeg format. Other sizes and formats will be accepted, but will be reduced to the above sizes before being shown on this website. Please check back as additional images are being added on a regular basis.