Small Cemeteries 161-200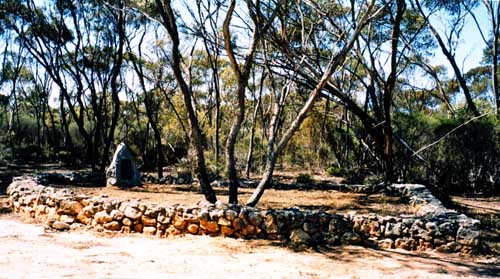 The development of Western Australia has seen many small cemeteries created as people explored and settled in this state.
Some graves have headstones and others are unmarked and in some cases there is only a list of people who have been buried there but care has been taken to remember the people who have come before us.
Lost Souls: Ally, Armanasco, Bedford, Blake, Bromnley, Budiselic, Caddy, Chopin, Clarke, Cumerford, Cunningham, Curtis, Donovan, Fitzgerald, Goddard, Grant, Green, Harris, Haworth, Henshaw, Hill, Howle, Hoyle, Irvine, Jarvis, Johnson, Mahamond, Mattner, McGuire, McPhee, Reading, Ridge, Rylie, Ryan, Ure, Watson
Rest Places: Pingin Cemetery, Pintaruka Cemetery, Pioneer & Marvel Loch Cemeteries Southern Cross, Popanyinning Cemetery, Quaranup Cemetery, Red Hill Cemetery Perenjorie, Rottnest Island Cemetery, Salmon Gums Cemetery, Sandstone Cemetery, Sir Samuel Cemetery, Springhill Cemetery, Strawberry Cemetery, Tampa Cemetery, Tarin Rock Cemetery, Tenterden Cemetery, Toolabin Cemetery, Tuckanurra Cemetery
40 Images here - More to come . . .