Unnamed Graves 82-102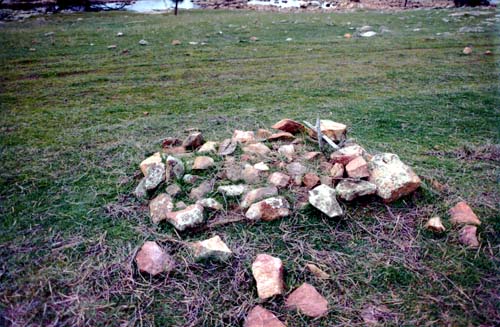 There are many graves in Western Australia that are no longer named or marked. Some are on their own and others are on Stations and Cemeteries.
Some of these unnamed graves have seen better times.
Lost Souls: Abilby, Alberiz, Annie, Batcher, Blackburn, Bluey, Bowie, Boyton, Bradfield, Chaffey, Charlie, Christie, Church, Clark, Cochrane, Collins, Cooper, Coppin, Cumming, Donnely, Egerton-Warburton, Forbes, Georgina, Goodfellow, Goundrey, Gray, Griffin, Hansen, Harvey, Hassan, Hooley, Horsefield, Jensen, Jilba, Johnson, Jones, Kealy, Kelly, Kingsley, Kingston, Knowles, Ku, Kusaka, Lapthorne, Lillycrap, Locke, Lynch, Madge & Child, alacca, Mallachi, Manjorie, Mary, Mitchell, Mole, Murphy, McAllister, McCarthy, McDonald, McGrath, McKenzie, McLean, Nash, Nellie, Nystrom, O'Donnell, O'Grady, Osborne, Ovean, Paddy, Payne, Penn, Pullen, Prendergast, Roe, Rosie, Sagkechi, Scarff, Scott, Stapelman, Stewart, Suunness, Tracey, Ward, Waterson, Webster, Wells, White, Whittaker, Williams, Wodda, Wong, Young
Rest Places: Meekatharra, Mingenew, Mosquito Well, Mt Dockrell, Mt Elizabeth Station, Mt Magnet, Mt Margaret, Mt Murchison, Mt Palmer, Mt Vernon, Muccan Station, Mulline, Mulwarrie, Munglinup, Murchison House, Murrin Murrin, Nanutarra, Narrogin, Onslow, Pallinup River, Plantagenet Mt Barker, Quinns Navvys Gully
41 Images here - More to come . . .