Homestead, Farm & Estate 1-38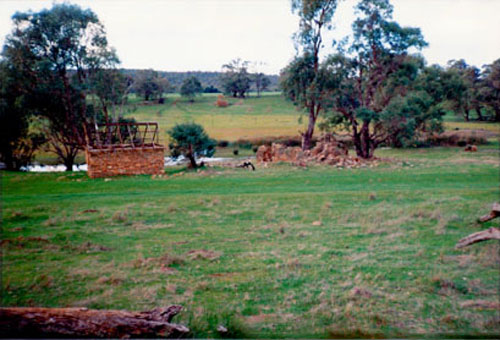 Throughout the development of Western Australia, outback homesteads, farms and estates have provided a burial site for the pioneer owners and workers on the stations and in the mines.
Some of these homestead and farm cemeteries have seen better times.
Lost Souls: Adams, Allum, Armstrong, Broad, Burges, Clark, Clayton, Coates, Connor, Darlali, Davis, De Pierres, Dooling, Dunn, Durack, Fawcett, Fleay, Freeman, Gibbs, Grace, Habgood, Heal, Hope, Horsefield, Ives, Jilba, Lansdell, Leake, Learmonth, Lukin, Meehan, Mike, Moore, Morgan, Mugglton, McGlade, Norwood, Ogilvie, Robustelli, Sandilands, Tracey, Wittenoom
Rest Places: Argyle Downs Homestead, Bardeen Homestead Northam, Belmont Farm Mt Marshall, Bokal Arthur River, Boolading Farm, Bowes Estate Northampton, Calinga Estate Coates Gully Wundowie, Deepdale Estate Toodyay, Derdebin Farm, Downa House Gingin, Foster Glen Farm Upper Capel, Frog Hollow Homestad East Kimberley, Glentomie, Hillman Downs West Arthur, Hillside Station Homestead East Pilbara, Homestead Rd Gosnells, Irwin House Irwin River, Mangownie Homestead Nungarin, Maybrook Farm West Arthur, Milgun Station Homestead, Mooranoppin, Mulgie, Murchison House Station, Nanutarra Station Homestead, Newleyin Northam, Old Wattoning Homestead, Quaalup Homestead, Railway View Farm Northam, Southampton Homestead, Sunnyside Farm Arthur River
38 Images here - Last of Homesteads, Farms & Estates . . .