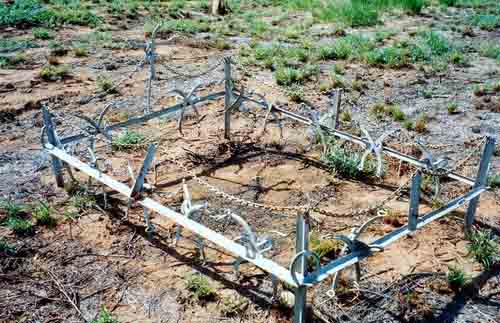 G's 1-40
Images are arranged alphabetically by surname and then given names.
Lost souls: Gale, Gallagher, Gallop, Gardiner, Gardener, Garland, Gath, Gausten, George, Georgina, Gherardin, Gibbs, Gibson, Gideus, Gil, Gilba, Giles, Gillin, Glanfield, Glashen, Gnowee, Godfrey, Goffliebson, Gooch, Goodfellow, Goodrich, Gordon, Grace - Bourke, Eguyp, Lukin
Rest Places: Boolading Farm, Broad Arrow Kurawah Cemetery, Colga Downs Station in Barrambie Cemetery, Cullculli Station, Dalbercutting Spring Station Kellerberrin, Davyhurst Cemetery, Deepdale Estate Toodyay, De Grey Station, Digger Rock, Eastern Creek, Fitzroy Crossing Pioneer Cemetery, Glendalough, Kalumburu, Karridale Pioneer Cemetery, Korrelocking, Mardathuna Station Carnarvon, Marys Pool, Millstream Station, Mt Newman Cemetery, Mt Phillip Station Gascoyne, Onslow Piioneer Cemetery, Parry Creek, Rudds Gully Greenough, Shark Bay, Tardun, Whim Creek Cemetery, Wickepin Pioneer Cemetery, Windjane Gorge West Kimberley
40 images here - More to come . . .