Small Cemeteries 201-219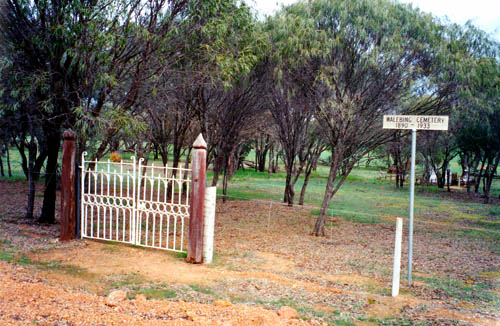 The development of Western Australia has seen many small cemeteries created as people explored and settled in this state.
Some graves have headstones and others are unmarked and in some cases there is only a list of people who have been buried there but care has been taken to remember the people who have come before us.
Lost Souls: Darlington, Doyle, Elphic, Furlong, Lander, Marshall, Robb, Robinson, Slingsby, Sudlow, Sweeney, Tobias, Warner
Rest Places: Walebing Cemetery, Walkaway Cemetery, Warmun Cemetery, Watheroo Cemetery, Whim Creek Cemetery, Widgiemooltha Cemetery, Wiluna Lakeway Cemetery, Wittenoom Cemetery, Woodman Point Cemetery, Wubin Cemetery, Wyndham Aboriginal Cemetery, Wyndham Afghan Cemetery, Wyndham the Bend Cemetery, Yealering Cemetery, Yerilla Cemetery, Yorkrakine Cemetery, Yundamindera Cemetery
19 Images here - Last of the Small Cemeteries . . .