Station Cemeteries 1-40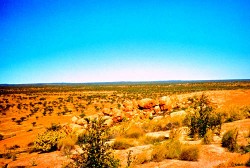 Throughout the development of Western Australia, outback cattle stations have provided a burial site for the pioneer owners and workers on the stations.
Some of these station cemeteries have seen better times.
Lost Souls: Anderson, Bolton, Bresnahan, Brooks, Carmody, Comtesse, Cream, Downard, Durack, Eguyp, Fitzpatrick, Gallop, Glanfield, Gnowee, Hackett, Hill, Leeder, Lelbach, Lewis, Macale, Mahomet, Martin, Morck, O'Brien, Ponton, Rutter, Sa.keld, Savory, Scott, Seddick, Snell, Spider, Stidworthy, Toomath, Vines, Wells, Wethrall, Wilson, Wittladong
Rest Places: Afghan Rocks on Balladonia Station, Arundel Bore Beefwood Park Station, Anna Plains Station, Ashburton Downs Station, Balbinya Station, Balla Balla Station, Balladonia Station, Balline Station, Bamboo Springs Station, Ben Dhue Station, Beringarra Station, Bil.abalong Station, Bimbijy Station, Bonney Downs Station, Bow River Station, Braeside Station, Brooking Springs Station, Burrumbar Station, Cobra Station, Cogla Dons Station, Condeena, Coodrdy Station, Coongan, Coruna Downs Station, Coodardy Station, Cosmo Newberry Station, Culli Culli Station, Curarre store Wyloo Station Ashburton, Dairy Creek Station, Dalbercutting Spring Station, De Grey Station, Doolgunna Station, Dunham River Station
40 Images here - More to come . . .