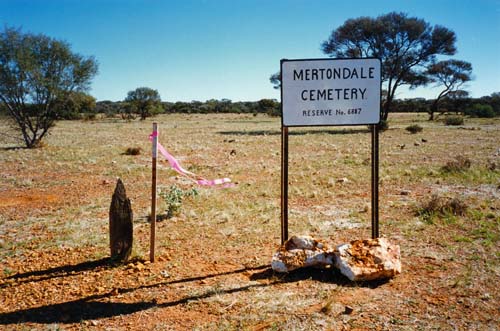 The development of Western Australia has seen many small cemeteries created as people explored and settled in this state.
Some graves have headstones and others are unmarked and in some cases there is only a list of people who have been buried there but care has been taken to remember the people who have come before us.
Lost Souls: Adams, Coffey, Crechan, Del Agrassa, Elsegood, Epis, Harris, Hartrick, Kiesewetter, Lawson, Marinoni, Moate, Morriss, Pavy, Pearce, Robin, Smith
Rest Places: Hines Hill Cemetery, Holleton Cemetery, Hopetoun Pioneer Cemetery, Jumperdine Cemetery Toodyay, Kaluwiri Cemetery, Kanowna Grave Dam, Kanowna Lead Cemetery, Karridale Cemetery, Kathleen Valley Cemetery, Kinganna Cemetery, Korrlocking 1st Cemetery, Korrelocking 2nd Cemetery, Kundip townsite Cemetery, Kurnalpi Cemetery, Lake Austin Cemetery, Lake Grace Cemetery, Lake King Cemetery, Lake Raeside Cemetery Malcom, Lennonville Cemetery, Meekatharra 1st Cemetery, Mertondale Cemetery, Moorine Rock Cemetery Yilgarn
40 Images here - More to Come . . .