List of places
This website & this page is being reconstructed, items, images and links will be added as time permits
The following lists of surnames will be updated as names are added to the site.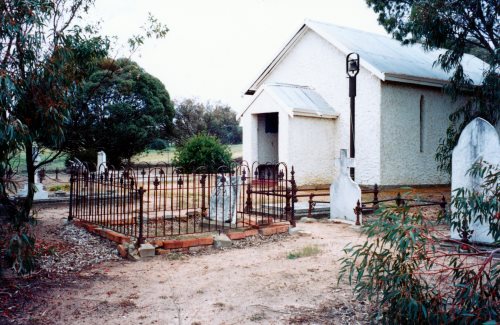 You can use the "Search" box (above right) to find resting places entries by their posting page, or check the lists below and click on the link to the corresponding page (not to the image).
Resting places are not necessarily associated with surnames, although in most cases they are.
Many of the images here are of cemeteries, burial places and grave sites and are generic in nature.
Places are listed below according to the page on which the image appears; alphabetic by surname 1st letter and generic pages.
Generic place pages:
Churchyard Graves:
Churchyard Graves 1-40:

Armadale Congregational Churchyard, Arthur River St Paul's Churchyard, Beverley St Paul's Anglican Churchyard, Bindoon Keaney College, Bootenal St John's Churchyard, Busselton St Mary's Churchyard, Dale St John's of the wilderness, Dongara Priory Lodge Cemetery, Fairbridge Farm and Chapel, Ferguson Valley St Aiden's churchyard, Forrest River Mission Kimberley, Gilgering St Peters Churchyard, Glendalough Convent of the Good Shepherd, Kalumburu, Kimberley Area Church, Mandurah Old Churchyard, Maradong Churchyard, Middle Swan St Mary's, Mourambine Churchyard, Parkerville Children's Home, Perth Mercedes College, Picton St Mark's Churchyard, Pinjarra St John's Churchyard

Churchyard Graves 41-50: Plantagenet St Werburgh Churchyard, Rockhole mission, Tardun St Mary's Christian Brothers Cemetery, Upper Swan All Saints
Pioneer Cemeteries:
Pioneer Cemeteries 1-45: Augusta, Billadu, Bridgetown, Broome, Bunbury, Carnarvon, Coolgardie, Cossack, Dardanup, First Meekatharra, Fitzroy Crossing, Hopetoun, Karridale, Kondinin, Morawa, Mullewa, Old Halls Creek, Old Menzies, Old Wannamal, Onslow, Ravensthorpe, Southern Cross Memorial, Toodyay, Wickepin, Williams, Wiluna-Lakeway, Yearling, York
Small Cemeteries:
Small Cemeteries 1-40: Arrio Cemetery Three Springs, Balbarrup Cemetery, Galgarrie Cemetery, Balin gup Cemetery, Balla Balla Cemetery, Bamboo Creek Cemetery, Bardoc Cemetery, Black Flag Cemetery, Black Range-Nungarra Cemetery, Bonshaw Cemetery Cranbrook, Bootenal Cemetery, Boraning-Marling Cemetery Williams, Broad Arrow Kurawah Cemetery Kalgoorlie, Bullfinch Cemetery, Butteraby Cemetery, Chowerup Cemetery, Condon Cemetery, Cookernup Cemetery, Corrigin Cemetery, Cowcow Cemetery, Cue Cemetery (unregistered), Cull Culli Cemetery, Cygnet Bay Cemetery, Darlot Cemetery, Davyhurst Cemetery
Small Cemeteries 41-80: Derby Bungarun Leprosarium Cemetery, Diorite King Cemetery Kurrajong, Duketon Cemetery, Erlistoun Cemetery, Eticup Cemetery Broomehill, Eucla Cemetery, Fields Find Cemetery, Fitzroy Cemetery, Fremantle Skinner Street Cemetery, Freshwater Camp Cemetery Denham, Gabbin Cemetery, Gascoyne Junction Cemetery, Geraldine Cemetery, Geraldton Cemetery, Glentromie Cemetery, Goongarrie Cemetery, Grass Patch Cemetery, Gullewa Cemetery, Gwalla Cemetery Northampton, Halls Creek Cemetery, Harrismith Cemetery
Small Cemeteries 81-120: Hines Hill Cemetery, Holleton Cemetery, Hopetoun Pioneer Cemetery, Jumperdine Cemetery Toodyay, Kaluwiri Cemetery, Kanowna Grave Dam, Kanowna Lead Cemetery, Karridale Cemetery, Kathleen Valley Cemetery, Kinganna Cemetery, Korrlocking 1st Cemetery, Korrelocking 2nd Cemetery, Kundip townsite Cemetery, Kurnalpi Cemetery, Lake Austin Cemetery, Lake Grace Cemetery, Lake King Cemetery, Lake Raeside Cemetery Malcom, Lennonville Cemetery, Meekatharra 1st Cemetery, Mertondale Cemetery, Moorine Rock Cemetery Yilgarn
Small Cemeteries 121-160: Mt Ida Cemetery, Mt Keith Cemetery, Mt Margaret Cemetery, Mt Morgan Cemetery, Mulline Cemetery, Mulwarrie Cemetery, Munglinup Cemetery, Murrum Murrim Cemetery, Nannine Cemetery, Nardie Cemetery Toodyay, Newman Cemetery, Northam Cemetery, Nullagine Cemetery, Nungarra Cemetery Sandstone, Old Menzies Cemetery, Ora Banda Cemetery, Paddington Gudara Cemetery, Paynes Find Cemetery, Peak Hill Cemetery
Small Cemeteries 161-200: Pingin Cemetery, Pintaruka Cemetery, Pioneer & Marvel Loch Cemeteries Southern Cross, Popanyinning Cemetery, Quaranup Cemetery, Red Hill Cemetery Perenjorie, Rottnest Island Cemetery, Salmon Gums Cemetery, Sandstone Cemetery, Sir Samuel Cemetery, Springhill Cemetery, Strawberry Cemetery, Tampa Cemetery, Tarin Rock Cemetery, Tenterden Cemetery, Toolabin Cemetery, Tuckanurra Cemetery
Small Cemeteries 201-219: Walebing Cemetery, Walkaway Cemetery, Warmun Cemetery, Watheroo Cemetery, Whim Creek Cemetery, Widgiemooltha Cemetery, Wiluna Lakeway Cemetery, Wittenoom Cemetery, Woodman Point Cemetery, Wubin Cemetery, Wyndham Aboriginal Cemetery, Wyndham Afghan Cemetery, Wyndham the Bend Cemetery, Yealering Cemetery, Yerilla Cemetery, Yorkrakine Cemetery, Yundamindera Cemetery
Station Cemeteries:
Station Cemeteries 1-40: Afghan Rocks on Balladonia Station, Arundel Bore Beefwood Park Station, Anna Plains Station, Ashburton Downs Station, Balbinya Station, Balla Balla Station, Balladonia Station, Balline Station, Bamboo Springs Station, Ben Dhue Station, Beringarra Station, Bil.abalong Station, Bimbijy Station, Bonney Downs Station, Bow River Station, Braeside Station, Brooking Springs Station, Burrumbar Station, Cobra Station, Cogla Dons Station, Condeena, Coodrdy Station, Coongan, Coruna Downs Station, Coodardy Station, Cosmo Newberry Station, Culli Culli Station, Curarre store Wyloo Station Ashburton, Dairy Creek Station, Dalbercutting Spring Station, De Grey Station, Doolgunna Station, Dunham River Station
Station Cemeteries 41-79: Edjudina Station, El Questro Station, Ella Valla Station, Erong Station, Ethel Creek Station, Flora Valley Station, Fraser Range Station, Glen Florrie Station, Glenorn Station, Glenroy Station, Goongarrie Station, Gordon Downs Station, Hardy Junction Station, Hill Grove Station, Indee Station, Ivanhoe Station, Karbar Station, Klincaven Station, Kookenwa Creek Muccan Station, Kooline Station, Koordarrie Station, Lake Wells Station, Lissadell Station, Liveringa Station, Lynburn Station, Louisa Downs Station, Mangaroon Station, Mardarthuna Station, Mardi Station, Margaret River Station, Meedo Station, Meentheena Station, Meka Station, Mellenbye Station, Mililya Station
Station Cemeteries 80-119: Millie Soak Nallan Station, Milly Milly Station, Mindaroo Station, Mt Dockrell Looma Station, Mt Elizabeth Station, Mt Farmer Station, Mt Florence Station, Mt House Station, Mt Jackson Station, Mt Murchison Station, Mt Phillip Station, Mt Sandiman Station, Mt Vernon Station, Muccan Station, Mulyie Station, Mundrabilla Station, Munarra Station, Murchison House Station, Nanutarra Station, Nicholson Station, Ningham Station, Noondoona Station, Nyang Station Ashburton, Old Billiluna Station, Ord River Station, Oscar Range Station
Station Cemeteries 120-154: Pago Pago Station Kimberley, Pardoo Station, Rockhole Station, Roy Hill Station, Ruby Plains Station, Rutters Soak, Siberia Station, Springvale Station, Strelley Station, Sturt Creek Station, Tamala Station, Tambray Station, Turee Creek Station, Turner River Station, Twin Peaks Station, Uaroo Station, Wanarra Station, Williambury Station, Wogoola Station (now Nyang), Woodara Cemetery on Melrose Station, Wooleen Station, Wyloo Station, Yakabindi Station, Yanrey Station, Yanyeareddy Station, Yarragadee Station Mingenew, Yarraloola Station Ashburton, Yinnetharra Station, Youanmi Station, Youin Station
Quarantine Stations:
Homestead, Farm & Estate:
Homestead, Farm & Estate 1-38: Argyle Downs Homestead, Bardeen Homestead Northam, Belmont Farm Mt Marshall, Bokal Arthur River, Boolading Farm, Bowes Estate Northampton, Calinga Estate Coates Gully Wundowie, Deepdale Estate Toodyay, Derdebin Farm, Downa House Gingin, Foster Glen Farm Upper Capel, Frog Hollow Homestad East Kimberley, Glentomie, Hillman Downs West Arthur, Hillside Station Homestead East Pilbara, Homestead Rd Gosnells, Irwin House Irwin River, Mangownie Homestead Nungarin, Maybrook Farm West Arthur, Milgun Station Homestead, Mooranoppin, Mulgie, Murchison House Station, Nanutarra Station Homestead, Newleyin Northam, Old Wattoning Homestead, Quaalup Homestead, Railway View Farm Northam, Southampton Homestead, Sunnyside Farm Arthur River
Mine Sites:
Mine Sites 1-41: Arundel Bore, Bannockburn, Broad Arrow-Kurawah Cemetery, Brockman, Bronzewing gold mine, Croydon Goldfield, Diamond Bore, Fields Find, Geraldine Mine, Golden Grove, Hawks Nest, Holleton, Kanowna Lead Cemetery, Karridale, Lady Harris Mining Lease, Lawlers, Moolyella Tin Field, Mulwarrie Gold Mine, Murrin Murrin mine, Nabberu Basin, New Mexico Gold Mine, Night Well, Nullagine, Speakmans Find, Star of the East Gold Mine, Weld Range, Well 37 Canning Stock Route, Well 40 Canning Stock Route, Well 49 Canning Stock Route, Wooderarung Well, Yuin Reef Mine
Unnamed Graves:
Unnamed Graves 1-41: Afghan Rocks, Arthur Creek Station, Arthur River, Ashmore Reef, Bamboo Creek, Bangemall, Beverley, Bindoon, Bonney Downs Station, Broome, Browse Isalnd, Calingiri, Cape Bossut, Christmas Island, Condon Cemetery, Coolgardie, Corunna Downs Station, Cranbrook, Croydon Goldfield, Cue, Currans Find, Cygnet Bay
Unnamed Graves 42-81: Deadmans Soak, Denham, Duketon, Edjudina Station, Erlistoun Cemetery, Eticup Cemetery, Eyre Bird Observatory, Fitzgerald River National Park, Forrest River Mission, Garden Well, Gladstone Lake, Goongarrie Cemetery, Grants Patch, Gullewa, Halls Creek, Hawks Nest, Horrigans Well, Horshoe near Peak Hill, Jimblebar, Kalumburu, Kanowna, Karridale, Kellerberrin, Kirkalocka Station, Korrelocking, Kurnalpi Cemetery, Lamboo Station, Landor Station, Lennonvill Cemetery, Leopold Dows, Marble Bar
Unnamed Graves 82-102: Meekatharra, Mingenew, Mosquito Well, Mt Dockrell, Mt Elizabeth Station, Mt Magnet, Mt Margaret, Mt Murchison, Mt Palmer, Mt Vernon, Muccan Station, Mulline, Mulwarrie, Munglinup, Murchison House, Murrin Murrin, Nanutarra, Narrogin, Onslow, Pallinup River, Plantagenet Mt Barker, Quinns Navvys Gully
Unnamed Graves 103-138: Red Flag, Siberia New Mexico, Square Well, Sturt Creek, Tamborough Station, Thomas River, Toolibin Cemetery, Toompup Siding, Uaroo, Ullaring, Warburton, Warrawoona Boulder Hotel, Well 37 Canning Stock Route, Wickepin Pioneer Cemetery, Iluna, Wubin, Wurarga Dam,Yakabindi, Yalgoo, Yarragadee Station, Yearling Cemetery, Yellowdine
Lonely Burial Sites:
Lonely Burial Sites 1-40: Ajana, Arthur River, Ashmore Reef, Baiting Place 83-Mile, Beaufort River, Beejenup Gnowangerup, Bencubbin, Bannister, Bilung Pool Carnarvon, Blackwood River, Boddington, Box Soak, Browse Island, Bullera Soak Austin Downs, Camden Harbour Kimberley, Canning Mills Rd Kalamunda, Cape Bossut, Cape Bougainville, Cape Leveque, Carmel, Chubb Siding, Circle Valley, Cockatoo Creek, Coolgardie, Conderdin, Currans Find, Cygnet Bay, Digger Rock, Dolhin Island, Deadman's Soak, Dolphin Island, Doodenanning, Dromedary Hills, Guladgin Yalgarn
Lonely Burial Sites 41-80: Eaglehawk Island Dampier, Eastern Creek, Edeline Island Strickland Bay, Ellensbrook Margaret River, Ely Park Goomalling, Errolls Sandstone, Esperance, Eucalyptus, Exmouth, Fitzgerald River National Park, Fitzroy River, Frankland River, Gibbings Island Kimberley, Goomalling, Granit Creek, Granny Soak, Grants Patch, Greenmount Hill, Gum Creek, Hamelin Pool Shark Bay, Hunter Creek Dampier, Israelite Bay, Katanning, Lagrange, Lake Darlot, Lake Dundas, Lake Poorrarecup, Leonora, Leonora-Nullagine Stock Route, Limestone Well Wiluna, Louisa Downs, Lowlands Mardella, Lynton
Lonely Burial Sites 81-120: MacDonald Ranges Kimberley, Mahogany Inn, Mandiga, Marble Bar, Markegin, Marys Pool, Maya Rock, Menzies, Middle Island, Mingenew Erregulla Plains, Monkey Mia, Moodiarrup Sports Complet, Moolyella, Moore River, Morrissey Pool Bangemall, Mosquito Creek, Mount Brown Beaufort River, Moya Rock, Mt Gould Polict Station, Mt Herbert Ashburton, Mt Ommanney, Mt Palmer Yilgarn, Mt Stirling, Mt Wynn Oil Bore West Kimberley, Mullewa, Needilup, Newdegate, Noonagin Rock, Nornalup, Norring Lake Wagin, Norseman, North Pole, Northam, Nungarin, Orange Springs Gingin, Pender Bay, Pindar, Pine Hill, Point Cloates Old Whaling Station
Lonely Burial Sites 121-157: Boddington, Poison Creek Cape Pasley, Rat Island Abrolhos Islands, Red Flag Hawks Nest, Rottnest Island, Round Swamp Tenterden, Roy's Retreat East Kimberley, Rudds Gully Greenough, Sandy Creek, Sheep Island Camden Sound, Speakmans Find Menzies, Stirling View Porongorup, Stokes Inlet Fanny Cove, Tardun, Top Camp Ashburton, Trans Australian Railway, Ullaring Rocks, Wattoning, West Lacepede Island, Williams, Wilson's Patch, Windjana Gorge West Kimberley, Wurarga Dam, Yalgoo, Yallingup, Yeriminup, 81 Mile Albany Highway
Alphabetic Surname pages:
A's:
A's 1-42: Ashburton, Balingup, Bamboo Creek, Broad Arrow Kurawah Cemetery, Corunna Downs Station, Dairy Creek Station, Fitzroy Crossing, Gingin, Hawks Nest, Irwin River, Kanowna Lead Cemetery,Karbar Station, Karridale Pioneer Cemetery, Mandurah, Mangowine, Milly Milly Station, Mount Newman Cemetery, Noring Lake, Nungarra Cemetery, Onslow Pioneer Cemetery, Roy Hill Station
B's:
B's 1-41: Abrolhos Islands, Bannister, Broad Arrow Kurawah Cemetery, Caiguna, Condon Cemetery, Davyhurst Cemetery, Eucla, Gabanintha, Glendalough, Goomalling, Greenmount Hill, Karridale Pioneer Cemetery, Moolyella Tin Field, Mount Newman Cemetery, Mulwarrie, Nornalup, Nannine Cemetery, Noonagin Rock, Old Halls Creek Cemetery, Old Wannamal Cemetery, Onslow Pioneer Cemetery, Pender Bay, Uaroo Station, Wickepin Pioneer Cemetery, Wubin
B's 42-81: Bencubbin, Beringarra Station, Bootenal St Johns Churchyard, Broad Arrow Kurawah Cemetery, Condon Cemetery, Daveyhurst Cemetery, Fitzroy Crossing, Glendalough, Gullewa Cemetery, Harriss Well (Williambury Station) Minilya, Israelite Bay, Lynton Convict Cemetery, Mardathuna Station Carnarvon, Mercedes College Perth, Mulline Cemetery, Nannine Cemetery, North Pole, Onslow Pioneer Cemetery, Twin Peak Station, Windjana Gorge West Kimberley, Wickepin Pioneer Cemetery, Woodman Point
B's 84-123: Ashburton Downs Station, Balbinya Station, Beejenup Gnowangerup, Bonny Downs Station, Bootenal, Bowes Estate Northampton, Broad Arrow Kurawah Cemetery, Cygnet Bay, Ellensbrook Margaret River, Erlistoun Cemetery, Flora Valley Station, Gullewa Cemetery, Karridale Pioneer Cemetery, Karridale Timber Mill, Mahogany Inn, Mt Brown Beaufort River, Mt Ida Cemetery, Mt Jackson Station Yilgarn, Mt Newman Cemetery, Mt Ommanney Northam, Murchison House Station, Old Halls Creek Cemetery, Nanine Cemetery, Tardun, Upper Capel, Woodman Point, Wurarga Dam
B's 124-and above: Paddington Gudarra Cemetery, Pintharuka Cemetery, Plantagenet, St Werburghs Chapel, Salmon Gums Cemetery, Springhill Cemetery, Toolabin Cemetery
C's:
C's 1-40: Black Range Nungarra Cemetery, Bootenal Cemetery, Broad Arrow Kurawah Cemetery, Cape Bougainville, Condon Cemetery, Condeena Broomehill, Davyhurst Cemetery, Ella Valla Station, Hamelin Pool Shark Bay, Karridale Pioneer Cemetery, Mount Vernon Station, Nannine, Needilup, Speakmans Find, Tampa, Wogoola Station (Nyang)
C's 41-81: Bokal, Broad Arrow Kurawah Cemetery, Broome Pioneer Cemetery, Canning Stock Route, Darkin, Davyhurst Cemetery, Ellensbrook Margaret River, Hawthornden Toodyay, Hillman Downs West Arthur, Moora, Mosquito Creek, Mt Newman Cemetery, Mulwarrie, Northam, Red Flag Hawks Nest Laverton, Rothsay Cemetery, Wogoola Station (Nyang), Woodman Point
C's 82-121: Broad Arrow Kurawah Cemetery, Chubbe Siding, Cobra Station, Davyhurst Cemetery, Glenburgh Gascoyne, Glenroy Station West Kimberley, Israelite Bay, Kathleen Valley Cemetery, Koordarrie Station Ashburton, Moora, Mt Gould Police Station, Mt Newman Cemetery, Noondoona Station, Old Billiluna Station Halls Creek, Onslow Pioneer Cemetery, Ord River Station, Oscar Range Station, Rockhole Station, Sunnyside Farm Arthur River, Trans Australian Railway 325-Mile, Wickepin Pioneer Cemetery, Wundowie
C's 122-160: Ashburton, Augusta Pioneer Cemetery, Balladonia Station, Bangemall, Broom Pioneer Cemetery, Cobra Station, Cygnet Bay, Flora Valley Station, Garden Well Wilsons Patch, Goongarrie Cemetery, Louisa Downs Station, Lynton, Mardella, Mertondale Cemetery, Morawa, Mount Newman Cemetery, Muccan Station, Newdegate, Night Well Ongerup, Springhill Private Cemetery
C's 161-174: Broad Arrow Kurawah Cemetery, Goongarrie Cemetery, Karridale Pioneer Cemetery, Onslow Pioneer Cemetery, Pintharuka Cemetery Morawa, Springhill Private Cemetery Bunbury, Tambrey Station Ashburton
C's 175-and above: Paddington Gudarra Cemetery, Malcolm Old Cemetery, Pintharuka Cemetery, Plantagenet, Salmon Gums Cemetery, Springhill Cemetery
D's:
D's 1-38: Blackwood River (Trigwell Bridge), Broad Arrow Kurawah Cemetery, Davyhurst Cemetery, Duladgin Yilgarn, Edeline Island Strickland Bay, Eucla Museum, Gosnells, Hunter Creek Dampier, Ivanhoe Station, Karridale Pioneer Cemetery, Kurrajong-Diorite King Cemetery, Lissadell Station Kimberley, Meekatharra Cemetery, Moodiarrup, Moya Rock, Mt. House Station, Munarra Station (formerly Yarra Yarra Station), Old Mt Elizabeth Station homestead, Pago Pago Station Kimberley, Waddi Forest, Whim Creek Cemetery, Wickepin Pioneer Cemetery
D's 39-77: Boddington, Broad Arrow Kurawah Cemetery, Cogla Downs Station, Cocanarup Homestead Phillip River, Derdebin Station West Yorkrakine, Downa Gingin, Gordon Downs Station, Karridale Pioneer Cemetery, Lynburn Station Esperance, Lynton Convict Settlement, Middle Island Esperance, Mt Herbert Ashburton, Mt Stirling, Mullewa, New Mexico Gold Mine, Norseman, Old Menzies Cemetery, Onslow Pioneer Cemetery, Pingin Cemetery Menzies, Wickepin Pioneer Cemetery, Widgiemooltha Cemetery, Yanrey Station Ashburton
D's 78-117: Akaroa near Koorda, Argyle Downs Homestead, Bardoc No 1 Cemetery, Broad Arrow Kurawah Cemetery, Denham River Station, Freshwater Camp Cemetery Denham (now Pioneer Park), Gullewa Cemetery, Hawthornden Estate Toodyay, Ivanhoe Station, Lady Harris Mining Lease, Milly Milly Station Cemetery, Mt Newman Cemetery, Nabberu, Onslow Pioneer Cemetery, Shark Bay, Turner River Station, Uaroo Station, Widgiemooltha Cemetery
E's:
E's 1-32: Bannockburn Wilsons Patch, Broad Arrow Kurawah Cemetery, Cygnet Bay, Davyhurst Cemetery, Ethel Creek Station, Gascoyne, Glendalough, Glentromie Cemetery, Indee Station Port Hedland, Korrelocking Cemetery, Lake Poorrarecup, Mt Newman Cemetery, Mulline Cemetery, Watheroo Cemetery, Wickepin Pioneer Cemetery
F's:
F's 1-40: Banningarra on Pardoo Station, Broad Arrow Kurawah Cemetery, Broome Pioneer Cemetery, Corrigan Cemetery, Dairy Creek Station Gascoyne, Diorite King Mine, Fairbridge Farm Pinjarra, Glenroy Station Kimberley, Hawks Nest Laverton, Karridale Pioneer Cemetery, Kurrajong Mine, Leonora, Limestone Well Wiluna, Maybrook Farm West Arthur, Mindaroo Station, Mt Elizabeth Station Kimberley, Mt. Farmer, Mt Fisher Station, Murchison House Station, Onslow Pioneer Cemetery, Red Flag Station, Strawberry, West Kimberley, Wickepin Pioneer Cemetery
F's 41-51: Belmont Farm Mt Marshall, Corunna Downs Station, Edeline Island Strickland Bay, Grass Patch Cemetery, Israelite Bay, Wubin
G's:
G's 1-40: Boolading Farm, Broad Arrow Kurawah Cemetery, Colga Downs Station in Barrambie Cemetery, Cullculli Station, Dalbercutting Spring Station Kellerberrin, Davyhurst Cemetery, Deepdale Estate Toodyay, De Grey Station, Digger Rock, Eastern Creek, Fitzroy Crossing Pioneer Cemetery, Glendalough, Kalumburu, Karridale Pioneer Cemetery, Korrelocking, Mardathuna Station Carnarvon, Marys Pool, Millstream Station, Mt Newman Cemetery, Mt Phillip Station Gascoyne, Onslow Piioneer Cemetery, Parry Creek, Rudds Gully Greenough, Shark Bay, Tardun, Whim Creek Cemetery, Wickepin Pioneer Cemetery, Windjane Gorge West Kimberley
G's 41-58: Broad Arrow Kurawah Cemetery, Cranbrook, Davyhurst Cemetery, Dromedary Hills, Frankland River, Glendalough, Macdonald Ranges Kimberley, Mahogany Inn, Onslow Piioneer Cemetery, Quaranup, Williams
G's 59 and above: Boolading Farm, Pintharuka Cemetery, Plantagenet St Werburghs Chapel, Quaranup Cemetery, Toolabin Cemetery
H's:
H's 1-40: Arthur River, Boddington, Broad Arrow Kurawah Cemetery, Bullera Soak Austin Downs, Coodardy Station, Cossack Cemetery, Davyhurst Cemetery, Fraser Range Station, Glendalough, Glentromie Cemetery, Hopetoun Pioneer Cemetery, Karridale Pioneer Cemetery, Mandiga, Meka Station Yalgoo, Mertondale Cemetery, Milgun Station homestead, Millie Soak, Mulga Downs, NSW, Nullagin, Old Cue Cemetery, Old Point Cloates Norwegian Bay Whaling Station Ningaloo Station, Old Wannamal Cemetery, Onslow Pioneer Cemetery, Parkyerring Wagin, Paynesville Cemetery Mt Magnet, Wilyah Point Useless Inlet Shark Bay, Yarraloola Station Ashburton
H's 41-80: 81-Mile Albany Highway north of Williams, Beaufort River, Broad Arrow Kurawah Cemetery, Broome Pioneer Cemetery, Condon Cemetery, Corrigin Cemetery, Fields Find Cemetery, Glentromie Cemetery, Grants Patch, Hester Street Langford, Israelite Bay, Karridale Pioneer Cemetery, Lennonville Cemetery Mt Magnet, Mt Newman Cemetery, Mulwarrie, Newleyin Northam, Old Popanyinning Cemetery, Onslow Pioneer Cemetery, Wanarra Station Perenjorie
H's 81-118: Arundel Bore Beefwood Park Station, Balla Balla, Broad Arrow Kurawah Cemetery, Dampier, Davyhurst Cemetery, Hardy Junction Station Ashburton, Klincaven Station, Mandurah, Maya Rock, Muccan Station, Murchison House, Nanutarra Station Homestead, Onslow Pioneer Cemetery, Wickepin Pioneer Cemetery, Wilsons Patch, Wurarga Dam, Yeriminup
H's 119 and above: Paddington-Gudarra Cemetery, Paynes Find, Pintharuka Cemetery, Plantagenet St Werburgh's Chapel, Salmon Gums Cemetery, Toolabin Cemetery
I's:
I's 1-10: Black Range, Broad Arrow Kurawah Cemetery, Condon Cemetery, Karridale Pioneer Cemetery, Mt Keith Cemetery, Nungarra Cemetery, Yallingup, Wattoning Homestead
J's:
J's 1-37: Broad Arrow Kurawah Cemetery, Calingiri, Coodardy Station, Davyhurst Cemetery, Diamond Bore Albala Karoo Nullabour Plains, Eucla, Glendalough, Gullewa Cemetery, Hill Grove Station (now El Questro), Mingenew, Mindaroo, Monkey Mia, Mt Newman Cemetery, Mt Palmer Yilgarn, Murchison House Station, Northam, Oscar Range Station, Onslow Pioneer Cemetery, Springhill Private Cemetery Bunbury, Wickepin Pioneer Cemetery
J's 38 and above: Paddington-Gudarra Cemetery, Plantagenet St Werburgh's Chapel, Springhill Cemetery, Toolabin Cemetery
K's:
K's 1-39: Bannister, Broad Arrow Kurawah Cemetery, Bronzewing, Davyhurst Cemetery, Gibbings Island, Glenroy Station Kimberley, Grave Dam Kanowna, Grass Patch Cemetery, Karridale Pioneer Cemetery, Keaney College Bindoon, Lakeway Pioneer Cemetery, Milly Soak, Mt Newman Cemetery, Mundrabilla Station, Murrin Murrin, Old Halls Creek Cemetery, Onslow Pioneer Cemetery, Speakmans Find Menzies District, Wickepin Pioneer Cemetery
K's 40 and above: Davyhurst Cemetery, Onslow Pioneer Cemetery, Paddington-Gudarra Cemetery, Peak Hill Cemetery, Pine Hill, Plantagenet St Werburgh's Chapel
L's:
L's 1-41: Bencubbin, Bilung Pool Carnarvon, Boorabin, Broad Arrow Kurawah Cemetery, Doolgunna Station, Israelite Bay, Karridale Pioneer Cemetery, Kellerberrin, Kimberley Church, Korrelocking 2nd Cemetery, Langanooka or Balline Station, Mt Elizabeth Station, Mt Newman Cemetery, Mt Wynn Oil Bore West Kimberley, Nanutarra Station Homestead, Nicholson Station, Old Wattoning homestead, Onslow Pioneer Cemetery, Wannamal Cemetery, Warmun, Yanyearaddy Station
L's 41-75: Broad Arrow Kurawah Cemetery, Broome Pioneer Cemetery, Circle Valley, Coongan East Pilbara, Davyhurst Cemetery, Deepdale Estate Toodyay, Fitzroy Crossing, Gabbin, Karridale Pioneer Cemetery, Mt Jackson Station Yilgarn, Mt Newman Cemetery, Nullagine Stock Route Leonora, Onslow Pioneer Cemetery, Pindar, Wickepin Pioneer Cemetery, Wooderarung Well near Mullewa
M's:
M's 1-40: Afghan Rocks Ballodonia Station, Baiting Place 83 mile peg north of Williams, Bow River Station, Broad Arrow Kurawah Cemetery, Condon Cemetery, Davyhurst Cemetery, Deadman's Soak near Goongarrie, Dunham River Station, El Questro Station, Grass Patch Cemetery, Onslow Pioneer Cemetery, Ord River Station Cemetery Kimberley, Tampa Menzies District, Toodyay Homestead, Top Camp Ashburton, Turee Creek Station, Wickepin Pioneer Cemetery, Wiluna-Lakeway Pioneer Cemetery, Yerilla Cemetery Menzies
M's 41-80: Argyle Homestead, Austin Cemetery, Broad Arrow Kurawah Cemetery, Camden Harbour Kimberley, Davyhurst Cemetery, Foster Glen Farm Upper Capel, Fraser Range Station, Grants Patch, Hillside Station Homestead East Pilbara, Karridale Pioneer Cemetery, Meedo Station, Mt Florence Station, Mangaroon Station, Nicholson Station, Onslow Pioneer Cemetery, Ord River Station Cemetery East Kimberley, Pingin Cemetery, Stokes Inlet Fanny Cove, Wickepin Pioneer Cemetery, Wurarga Dam
M's 81-106: Bardeen Homestead Northam, Broad Arrow Kurawah Cemetery, Brockman near Halls Creek, Doolgunna Station, Erong Station, Eucla Cemetery, Frog Hollow Station East Kimberley, Granny Soak on old Tanami Track, Kurnalpi Cemetery, Hamelin Pool Shark Bay, Nannine Cemetery, Northam, No 2 Well DeGrey to Peak Hill Stock Route Doolgunna Station, Onslow Pioneer Cemetery, Wickepin Pioneer Cemetery
M's 107 and above: Paddington-Gudarra Cemetery, Plantagenet St Werburgh's Chapel, Springhill Cemetery, Yerilla Cemetery
Mc's:
Mc's 1-40: Bootenal Cemetery, Broad Arrow Kurawah Cemetery, Broom Pioneer Cemetery, Cue unregistered Cemetery, Davyhurst Cemetery, Eucalyptus, Kalamunda, Karridale Pioneer Cemetery, Mangaroon Station, Mt Newman Cemetery, Mundrabilla Station, Nungarin, Onslow Pioneer Cemetery, Ord River Station East Kimberley, Pine Hill, Poison Creek Cape Pasley, Quaalup Homestead, Quaranup Quarantine Station, Red Flag Hawks Nest Laverton, Wickepin Pioneer Cemetery
Mc's 41-62: Box Soak Leonora, Broad Arrow Kurawah Cemetery, Condon Cemetery, Hawthornden Toodyay, Karridale Pioneer Cemetery, Moolyella Tin Fields, Mt Sandiman Station Gascoyne (now Minnie Creek Station), Onslow Pioneer Cemetery, Ruby Plains Station, Sandy Creek near Nullagine, Well 37 CSR, Wickepin Pioneer Cemetery, Wiluna-Lakeway Cemetery
N's:
N's 1-24: Black Flag Cemetery, Broad Arrow Kurawah Cemetery, Eaglehawk Island Dampier Archipeligo, Glentomie Cemetery, Grave Hill Coolgardie, Mt Newman Cemetery, Ningham Station near Payne's Find, Old Point Cloates Norwegian Bay Whaling Station Ningaloo Station, Onslow Pioneer Cemetery, Paddington-Gudarra Cemetery, Plantagenet St Werburgh's Chapel, Uaroo Station
O's:
O's 1-39: Anna Plains Station, Billiluna Station Halls Creek, Bramley Strawberry, Broad Arrow Kurawah Cemetery, Condon Cemetery, Davyhurst Cemetery, Glendalough, Glenorn Station Red Knob outstation, Golden Grove Yalgoo, Meetheena Staton East Pilbara, Mt Keith Cemetery, Mt Newman Cemetery, Mt Phillip Station Gascoyne, Mt Vernon Station, Murchison House Station, Onslow Pioneer Cemetery, Rockhole south of Halls Creek, Wickepin, Woodman Point Quarantine Station, Ullaring Rocks townsite
P's:
P's 1-40: Austin Cemetery, Broad Arrow Kurawah Cemetery, Cockatoo Creek East Kimberley, Condon Cemetery, Fields First Cemetery, Forrest River Mission East Kimberley, Lissadell Station Kimberley, Mandurah Old Churchyard, Mangowine, 1st Meekatharra Cemetery, Menzies, Mt Newman Cemetery, Old Cue Cemetery, Old Wannamal Cemetery, Onslow Pioneer Cemetery, Ord River Station Cemetery, Fitzroy River, Rottnest Island, Sheep Island Camden Sound, Springhill Private Cemetery, St John's Churchyard Bootenal, Turee Creek Station, Wickepin Pioneer Cemetery, Yanrey Station Ashburton
P's 41-57: Ajuna, Balladonia Station, Broad Arrow Kurawah Cemetery, Condon Cemetery East Pilbara, Hill Springs Mt Arid, Lagrange, Lawlers, Mt House Station, Murrin Murrin, St Johns Churchyard Bootenal
Q's:
Q's 1-3: Kurrajong Cemetery, Diorite King Mine, Mt Stirling Mine
R's:
R's 1-40: Bonney Downs Station East Pilbara, Broad Arrow Kurawah Cemetery, Exmouth, Karridale Pioneer Cemetery, Moorine Rock Cemetery Yilgarn, Mt Newman Cemetery, Mulyie Station East Pilbara, Nabberu, Newdegate, Old Point Cloates Norwegian Bay Whaling Station Ningaloo Station, Onslow Pioneer Cemetery, Railway View Farm Northam, Springhill Private Cemetery Bunbury, Wandina Station, Wickepin Pioneer Cemetery, Wubin
R's 41-57: Broad Arrow Kurawah Cemetery, Cue unregistered Cemetery, Davyhurst Cemetery, Mt Newman Cemetery, Rutter Soak Cosmo Newberry Station, Wickepin Pioneer Cemetery
R's 58 and above: Radinicich, Reading, Ridge, Ritchie, robinson, Rose, Ryan, Ryley - Lander, Slingsby, Warner
S's:
S's 1-39: Armadale Congregational Church (moved to Minawarra Park), Broad Arrow Kurawah Cemetery, Bullfinch Cemetery, Burrumbar Station, Curarre Store Wyloo Station Ashburton, Davyhurst Cemetery, Ely Park Goomalling, Goongarrie, Granite Creek at Duracks Folly (headstone moved to Argyle Downs Homestead Museum), Karridale Pioneer Cemetery, Kookenwa Creek Muccan Station, Mt Grass Billabalong Station, Mt Fisher Station, Mt Newman Cemetery, Mulgi, Murchison River, Old Wannamal Cemetery, Onslow Pioneer Cemetery, Wheelara Well Coodardy Station
S's 40-79: Broad Arrow Kurawah Cemetery, Deeside Manjimup, Erregulla Plains Mingenew, Errolls near Sandstone, Fields Find Cemetery, Glenvar Farm Wongan Hills, Grave Creek Mellenbye Station, Gum Creek Murchison Station, Karridale Pioneer Cemetery, Kooline Station Ashburton, Liveringa Station, Mardi Station, Mililya Station, Nungara Cemetery Sandstone, Ord River Station Cemetery, Well 37 CSR Canning Stock Route, Wickepin Pioneer Cemetery, Wooleen Station, Wurarga Dam
S's 80-119: Ben Dhue Station East Pilbara, Broad Arrow Kurawah Cemetery, Condon Cemetery, Cull Culli Station Cemetery, Davyhurst Cemetery, Gordon Downs Station, Hamelin Cemetery Karridale, Henley Brook, Israelite Bay, Margaret River Station near Halls Creek, Markegin, Meentheena Station, Meka Station, Mt Newman Cemetery, Mourambine Churchyard, Mulline Cemetery, Mundrabilla Station Nullarbor Plains, Onslow Pioneer Cemetery, Uaroo Station Cemetery, Upper Swan, Well 49 Canning Stock Route
S's 120-157: Bamboo Creek Cemetery, Bardoc No 2 Cemetery, Broad Arrow Kurawah Cemetery, Cobra-Bangermall Inn, Freshwater Camp Shark Bay, Gullewa Cemetery, Leonora, Mt Newman Cemetery, Onslow Pioneer Cemetery, Strahan Rock Wyalkatchen, Turee Creek Station Cemetery, Ularring Rocks townsite, Widgiemooltha Cemetery, Yanrey Station Ashburton
S's 158-168: Ivanhoe Station Kimberley, Mandurah Graveyard, Mt Florence Station, Nannine Cemetery, West Lacepede Island, Widgiemooltha Cemetery
S's 169 and above: Paddington-Gudarra Cemetery, Plantagenet St Werburgh's Chapel, Yealering Cemetery,
T's:
T's 1-40: Bonnie Downs Station, Broad Arrow Kurawah Cemetery, Edjudina Station Cemetery, Forrest River Mission East Kimberley, Goongarrie, Karridale Pioneer Cemetery, Lady Harris Gold Mine, Mt Churchman Bimbijy Station Mt Marshall, Mt Elizabeth Station homestead Kimberley, Mt Newman Cemetery, Mulline Cemetery, Onslow Pioneer Cemetery, Popanyinning, Round Swamp Tenterden, St Paul's Church Arthur River, Sturt Creek Station Homestead, Well 37 Canning Stock Route, Well 40 Canning Stock Route, Wickepin Pioneer Cemetery, Yorkrakine
T's 41-51: Abercombie Well Lake Way, Broad Arrow Kurawah Cemetery, Lake Wells Station, Onslow Pioneer Cemetery, Paddington Gudarra Cemetery, Wickepin Pioneer Cemetery, Woodman Point Quarantine Station
U's:
U's 1-5: Errols Sandstone, Springvale Station Kimberley
V's:
V's 1-7: Braeside Station East Pilbara, Broad Arrow Kurawah Cemetery, Fisherman's Bend Broome, Wickepin Pioneer Cemetery
W's:
W's 1-40: Brooking Springs Station, Broad Arrow Kurawah Cemetery, Carmel, Davyhurst Cemetery, Gascoyne Junction Hotel, Glen Florrie Station Ashburton, Milly Milly Station, Moolja Soak Warburton, Morrissey Pool at Bangemall, Mt Newman Cemetery, Onslow Pioneer Cemetery, Ord River Station East Kimberley, Roy's Retreat East Kimberley, Strawberry Cemetery, Wickepin Pioneer Cemetery, Woodman Point Quarantine Station, Wooleen Station
W's 41-80: Broad Arrow Kurawah Cemetery, Corunna Downs Station, Cullculli Station Cemetery, Davyhurst Cemetery, Doodenanning, Forrest River Mission, Gullewa Cemetery Yalgoo, Karridale Pioneer Cemetery, Lake Dundas, Menzies, Milly Milly Station Cemetery, Mt Newman Cemetery, Mt Palmer, Onslow Pioneer Cemetery, Ord River Station East Kimberley, Rabbit Proof Fence Gascoyne Junction, Rockhole Station, Stirling View Porongorup, Tarin Rock, Wiluna Cemetery, Woodman Point Quarantine Station
W's 81-102: Argyle Homestead, Bonney Downs Station East Pilbara, Bowes Estate Northampton, Broad Arrow Kurawah Cemetery, Esperance, Glentromie Cemetery, Onslow Pioneer Cemetery, Yaraloola Station Ashburton, Weld Range near Poona, Wickepin Pioneer Cemetery, Wurarga Dam
W's 103 and above: Malcolm Old Cemetery, Paddington-Gudarra Cemetery, Plantagenet St Werburgh's Chapel, Yealering Cemetery
Y's:
Y's 1-2: Broad Arrow Kurawah Cemetery, Onslow Pioneer Cemetery
X's & Z's: